2023 MLB Mock Draft
Our
2023 MLB mock draft
.
The draft order is based after the draft lottery. The Pirates move from No. 3 up to No. 1. The Tigers jump from 6th to 3rd. Oakland falls from No. 2 to No. 6.
The 2023 MLB draft will be held in July in Seattle, Washington.
A lottery system was used for the first time by MLB. The first six picks will be determined by lottery, followed by the non-playoff teams going in reverse order of winning percentage. Playoff teams depending on their postseason results will be next.
Round 1 Mock
- updated March 7th.

Draft#:1
Position: OF
School: LSU

Draft#:2
Position: RHP
School: Tennessee

Draft#:3
Position: OF
School: Franklin Community HS (IN)

Draft#:4
Position: OF
School: Florida

Draft#:5
Position: OF
School: South Brunswick HS (NC)

Draft#:6
Position: SS
School: Ole Miss

Draft#:7
Position: OF
School: Vanderbilt

Draft#:8
Position: SS
School: Grand Canyon

Draft#:9
Position: SS/3B
School: TCU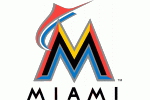 Draft#:10
Position: RHP/DH
School: LSU

Draft#:11
Position: RHP
School: Florida

Draft#:12
Position: 3B
School: JW Mitchell HS (FL)

Draft#:13
Position: RHP
School: Wake Forest

Draft#:14
Position: SS
School: Maryland

Draft#:15
Position: LHP
School: Phillips Academy (MA)

Draft#:16
Position: RHP
School: Jesuit HS (OR)

Draft#:17
Position: OF
School: Boston College

Draft#:18
Position: RHP
School: South Carolina

Draft#:19
Position: SS
School: Strawberry Crest HS (FL)

Draft#:20
Position: SS
School: John Glenn HS (OH)

Draft#:21
Position: C/OF
School: Virginia

Draft#:22
Position: 2B/SS
School: Stanford

Draft#:23
Position: SS
School: Tennessee

Draft#:24
Position: RHP
School: Round Rock HS (TX)

Draft#:25
Position: SS
School: Monsignor Bonner HS (PA)

Draft#:26
Position: OF
School: Virginia Tech

Draft#:27
Position: 1B/RHP
School: Madison HS (VA)

Draft#:28
Position: RHP
School: Reborn Christian HS (FL)

Draft#:29 *
Position: RHP
School: Campbell
2023 MLB Draft Notes

# 29 The Seattle Mariners receive a Propect Promotion Incentive Pick - "If a player who was rated as a preseason Top 100 prospect by MLB Pipeline, Baseball America, and/or ESPN (at least two of the three) and was on his team's Opening Day roster goes on to win the Rookie of the Year Award, the club is awarded a Prospect Promotion Incentive pick after the first round" - MLB.com