2020 MLB Mock Draft
Here is our
2020 MLB mock draft
.
Draft order based on the end of season standings and before free agency.
Organizational 'needs' and draft tendencies have not been taken into consideration for this mock.
We've begun to add some prospect profiles and have added videos for most players in our mock.
Mock Draft
- updated Jan. 14th.

Draft#:1
Position: 2B/SS
School: Vanderbilt

Draft#:2
Position: RHP
School: Georgia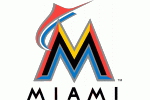 Draft#:3
Position: 1B/OF
School: Arizona State

Draft#:4
Position: 2B
School: New Mexico State

Draft#:5
Position: LHP
School: Texas A&M

Draft#:6
Position: RHP
School: Jesuit HS (OR)

Draft#:7
Position: CF
School: UCLA

Draft#:8
Position: RHP
School: Refugio HS (TX)

Draft#:9
Position: LHP
School: Louisville

Draft#:10
Position: RF
School: West Allegheny HS (PA)

Draft#:11
Position: RHP
School: South Carolina

Draft#:12
Position: RHP
School: Central Bucks East HS (PA)

Draft#:13
Position: 3B/RHP
School: Decatur HS (GA)

Draft#:14
Position: SS
School: Arkansas

Draft#:15
Position: LHP
School: Tennessee

Draft#:16
Position: SS
School: Mount Carmel HS (IL)

Draft#:17
Position: RHP
School: Mississippi State

Draft#:18
Position: RF
School: Arkansas

Draft#:19
Position: RHP
School: Auburn

Draft#:20
Position: 1B
School: DeSoto Central HS (MS)

Draft#:21
Position: RF
School: Lake Mary HS (FL)

Draft#:22
Position: CF
School: Independence HS (TN)

Draft#:23
Position: CF
School: Spruce Creek HS (FL)

Draft#:24
Position: C
School: North Carolina State

Draft#:25
Position: RHP
School: Florida State

Draft#:26
Position: RHP
School: Georgia

Draft#:27
Position: OF
School: Harvard Westlake HS (CA)

Draft#:28
Position: C/1B
School: Arizona

Draft#:29
Position: C
School: Turlock HS (CA)

Draft#: *
Position: -
School: -