2022 MLB Mock Draft
Our
2022 MLB mock draft
.
The 2022 MLB draft order for is now set.
The 2022 MLB draft will be held in Los Angeles, California and will run from Sunday, July 17th to Tuesday, July 19th.
There will be players selected of the round, three day draft.
The New York Mets get an extra first round pick, 11th overall, for not signing the 2021 first round pick. Kumar Rocker. The Los Angeles Dodgers lose their first round pick for hitting the third surcharge tier of the competitive balance tax threshold last season.
Round 1 Mock
- updated July 14th.

Draft#:1
Position: OF
School: Wesleyan HS (GA)

Draft#:2
Position: SS
School: Stillwater HS (OK)

Draft#:3
Position: SS
School: Cal Poly

Draft#:4
Position: 3B
School: Mount Paran Christian HS (GA)

Draft#:5
Position: 2B/SS
School: Mays HS (GA)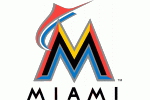 Draft#:6
Position: 1B/3B
School: LSU

Draft#:7
Position: OF
School: IMG Academy (FL)

Draft#:8
Position: C
School: Georgia Tech

Draft#:9
Position: OF
School: Virginia Tech

Draft#:10
Position: C
School: Arizona

Draft#:11 *
Position: OF
School: Bishop Gorman

Draft#:12
Position: RHP
School: Orchard Lake St. Marys HS (MI)

Draft#:13
Position: LHP
School: American Heritage Plantation HS (FL)

Draft#:14
Position: 2B/3B
School: Texas Tech

Draft#:15
Position: RHP
School: Buford HS (GA)

Draft#:16
Position: SS
School: Campbell

Draft#:17
Position: LHP
School: McQueen HS

Draft#:18
Position: SS
School: North Allegheny HS (PA)

Draft#:19
Position: OF
School: James Madison

Draft#:20
Position: RHP
School: Gonzaga

Draft#:21
Position: SS
School: Rockwall-Heath HS (TX)

Draft#:22
Position: LHP
School: Oregon State

Draft#:23
Position: OF
School: Tennessee

Draft#:24
Position: OF
School: Tennessee

Draft#:25
Position: OF
School: Florida

Draft#:26
Position: RHP
School: Tennessee

Draft#:27
Position: LHP
School: Alabama

Draft#:28
Position: 3B
School: Hammond

Draft#:29
Position: LHP
School: IMG Academy (FL)

Draft#:30
Position: RHP
School: Tri-City (Frontier)