2021 MLB Mock Draft
Here is our
2021 MLB mock draft
.
The 2021 MLB draft has been pushed back from June to Sunday July 11th to Tuesday July 13th, 2021.
The draft will take place at the same time as the 2021 MLB All-Star week. The number of rounds has yet to be determined.
Organizational 'needs' and draft tendencies have not been taken into consideration for this mock.
Round 1 Mock
- updated Sept. 29th.

Draft#:1
Position: RHP
School: Vanderbilt

Draft#:2
Position: RHP
School: Vanderbilt

Draft#:3
Position: SS/RHP
School: Winder-Barrow HS (GA)

Draft#:4
Position: SS
School: UCLA

Draft#:5
Position: OF
School: Florida

Draft#:6
Position: C
School: Miami

Draft#:7
Position: RHP
School: Christian Brothers College

Draft#:8
Position: RHP
School: Louisiana State

Draft#:9
Position: OF
School: Arkansas

Draft#:10
Position: OF
School: American Canyon HS (CA)

Draft#:11
Position: OF
School: Sam Houston

Draft#:12
Position: 3B
School: Louisville

Draft#:13
Position: LHP
School: UMS-Wright Prep HS (AL)

Draft#:14
Position: SS
School: Portage Central HS (MI)

Draft#:15
Position: SS/RHP
School: Eastlake HS (CA)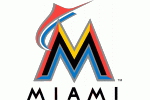 Draft#:16
Position: OF
School: South Alabama

Draft#:17
Position: C
School: Wahlert HS (IA)

Draft#:18
Position: LHP
School: Michigan

Draft#:19
Position: RHP
School: Mississippi

Draft#:20
Position: OF
School: Florida State

Draft#:21
Position: SS
School: Jesuit College Prep

Draft#:22
Position: SS
School: Orchard Lake St. Mary's Prep

Draft#:23
Position: RHP
School: Texas

Draft#:24
Position: OF
School: Arkansas

Draft#:25
Position: OF
School: Boston College

Draft#:26
Position: SS
School: Friendswood HS (TX)

Draft#:27
Position: SS
School: J Sierra HS (CA)

Draft#:28
Position: OF
School: Louisville

Draft#:29
Position: RHP
School: Calvary Christian Academy (FL)