2024 MLB Mock Draft
Our
2024 MLB mock draft
.
The draft order is based on the reverse standings on August 29th, with Wild Card, Divisional, League Champions seedings taken into consideration - from
Tankathon
The 2024 MLB draft will be held sometime in July and from Texas.
The draft lottery will determine the top six slots, followed by the non-playoff teams going in reverse order of winning percentage. Playoff teams depending on their postseason results will be next.
Round 1 Mock
- updated August 29th.

Draft#:1
Position: RHP
School: Tennessee

Draft#:2
Position: 2B/SS
School: Oregon State

Draft#:3
Position: OF
School: North Carolina

Draft#:4
Position: 2B/3B
School: West Virginia

Draft#:5
Position: SS/OF
School: Jackson Prep

Draft#:6
Position: 1B/LHP
School: Florida

Draft#:7
Position: RHP
School: Iowa

Draft#:8
Position: 1B/OF
School: Wake Forest

Draft#:9
Position: LHP
School: Vanderbilt

Draft#:10
Position: 1B/OF
School: Georgia

Draft#:11
Position: 1B
School: LSU

Draft#:12
Position: OF
School: Orange Lutheran

Draft#:13
Position: OF
School: Summerville HS (SC)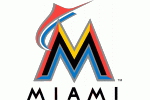 Draft#:14
Position: OF/RHP
School: Stanford

Draft#:15
Position: SS
School: Harvard-Westlake

Draft#:16
Position: LHP
School: Florida

Draft#:17
Position: LHP
School: Arkansas

Draft#:18
Position: OF
School: North Cobb Christian HS (GA)

Draft#:19
Position: SS
School: Roy C Ketcham HS (NY)

Draft#:20
Position: RHP
School: LSU

Draft#:21
Position: OF
School: Northeastern

Draft#:22
Position: LHP
School: Vanderbilt

Draft#:23
Position: OF/RHP
School: Oklahoma State

Draft#:24
Position: OF
School: Mississippi State

Draft#:25
Position: LHP
School: IMG Academy (CA)

Draft#:26
Position: 2B/SS
School: Vanderbilt

Draft#:27
Position: C
School: Tomball (HS) TX

Draft#:28
Position: LHP
School: Wake Forest

Draft#:29
Position: RHP
School: Tennessee

Draft#:30
Position: RHP
School: East Carolina