2023 MLB Mock Draft
Our initial
2023 MLB mock draft
.
The draft order is based on the reverse standings as of August 31st.
The 2023 MLB draft will be held in July in Seattle, Washington.
A lottery system will be used for the first time by MLB. The first six picks will be determined by lottery, followed by the non-playoff teams going in reverse order of winning percentage. Playoff teams depending on their postseason results will be next.
Round 1 Mock
- updated August 31st.

Draft#:1
Position: OF
School: LSU

Draft#:2
Position: RHP
School: Tennessee

Draft#:3
Position: OF
School: Franklin Community HS (IN)

Draft#:4
Position: SS
School: Ole Miss

Draft#:5
Position: OF
School: Vanderbilt

Draft#:6
Position: OF
School: South Brunswick HS (NC)

Draft#:7
Position: OF
School: Florida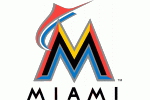 Draft#:8
Position: RHP
School: Round Rock HS (TX)

Draft#:9
Position: RHP
School: Florida

Draft#:10
Position: LHP
School: Phillips Academy (MA)

Draft#:11
Position: SS
School: Monsignor Bonner HS (PA)

Draft#:12
Position: RHP
School: South Carolina

Draft#:13
Position: SS
School: Grand Canyon

Draft#:14
Position: C
School: Sinton HS

Draft#:15
Position: 2B/SS
School: TCU

Draft#:16
Position: RHP
School: Campbell

Draft#:17
Position: 3B
School: Miami

Draft#:18
Position: RHP
School: Jesuit HS (OR)

Draft#:19
Position: 3B
School: Wake Forest

Draft#:20
Position: SS/1B
School: Aquinas HS (CA)

Draft#:21
Position: RHP
School: Wake Forest

Draft#:22
Position: 3B
School: JW Mitchell HS (FL)

Draft#:23
Position: RHP
School: LSU

Draft#:24
Position: 2B/SS
School: Stanford

Draft#:25
Position: OF
School: Boston College

Draft#:26
Position: SS
School: Maryland

Draft#:27
Position: OF
School: Villa Park HS (CA)

Draft#:28
Position: SS
School: Hamilton HS (AZ)

Draft#:29
Position: 3B
School: Stanford

Draft#:30
Position: SS
School: Cedartown HS (GA)