2019 MLB Mock Draft
Here is our initial
2019 MLB mock draft.
The draft order is based off of the reverse standings as of August 7th.
The Atlanta Braves, Arizona Diamondback, and Los Angeles Dodgers didn't sign their 2018 first-round picks and will receive an additional 2019 first-round pick.
Organizational needs and draft tendencies have NOT been taken into consideration for this mock.
We've started adding prospect profiles and will add videos shortly.
Mock Draft
- updated August 7th.

Draft#:1
Position: SS
School: Colleyville Heritage HS (TX)

Draft#:2
Position: C
School: Oregon State

Draft#:3
Position: C
School: Baylor

Draft#:4
Position: OF
School: Hagerty HS (FL)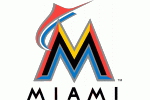 Draft#:5
Position: SS
School: Blessed Trinity HS (GA)

Draft#:6
Position: LHP
School: Bolles School (FL)

Draft#:7
Position: LHP
School: Kentucky

Draft#:8
Position: RHP
School: Cypress Ranch HS (TX)

Draft#:9 *
Position: SS
School: Clemson

Draft#:10
Position: 3B
School: Niceville HS (FL)

Draft#:11
Position: LHP
School: TCU

Draft#:12
Position: OF
School: Southern Mississippi

Draft#:13
Position: SS
School: Texas A&M

Draft#:14
Position: 3B
School: Texas Tech

Draft#:15
Position: RHP
School: Florida

Draft#:16
Position: RHP
School: Porter Ridge HS (NC)

Draft#:17
Position: OF
School: UCLA

Draft#:18
Position: 3B
School: Florida State

Draft#:19
Position: 2B/SS
School: Arizona

Draft#:20
Position: OF
School: Jackson Prep HS (MS)

Draft#:21
Position: LHP
School: Duke

Draft#:22
Position: SS
School: UNC Wilmington

Draft#:23
Position: RHP
School: Bulloch HS

Draft#:24
Position: OF
School: Creighton

Draft#:25
Position: OF
School: North Carolina

Draft#:26 *
Position: SS
School: Auburn

Draft#:27
Position: RHP
School: Seminole HS (FL)

Draft#:28
Position: OF
School: LSU

Draft#:29
Position: OF
School: Arkansas

Draft#:30
Position: SS/3B
School: Providence HS (FL)

Draft#:31 *
Position: RHP
School: Kansas

Draft#:32
Position: RHP
School: North Carolina

Draft#:33
Position: LHP
School: Duke