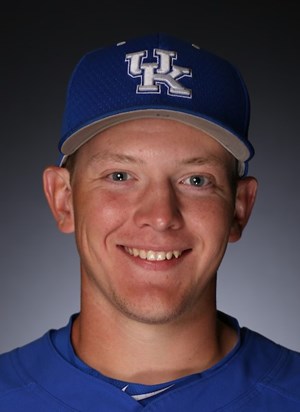 Zack Thompson
Ht/Wt:
6' 2"/225 lbs
Position:
LHP
Team:
Kentucky
Zack Thompson - Prospect Profile
MLB.com: "As a southpaw with a strong frame and four pitches, Thompson has the ingredients to become a mid-rotation starter. Both his fastball, which sits in the low 90s and tops out at 96 mph with some run and angle, and his low-80s slider are plus pitches at their best."
Carlos Collazo - Baseball America
- May 22nd: "He struck out nine or more hitters in nine of his first 11 starts this season, including 13 strikeouts in a complete-game shutout against Georgia. Thompson has one of the best swing-and-miss rates among this yearís college pitchers in part due to a 91-92 mph fastball that can reach 94 mph when he needs it."
Carlos Collazo - Baseball America
- Mar. 20th: "Thompson also throws a fringe-average curveball and solid changeup, which give him the tools to become a middle-of-the-rotation starter if he stays healthy and lowers a walk rate thatís been just under five batters per nine innings at Kentucky."
Keith Law - ESPN
Feb. 26th: "Thompson has come out strong with premium stuff again this year, hitting the mid-90s with an above-average slider, but concerns over his injury history."
Kyler Peterson - Prospects Live
- Dec. 12th: "Thompson sits in the low 90ís, touching mid 90ís at times. He also has a good four-pitch mix that all could project as at least average."
Zack Thompson Videos
So. LHP Zack Thompson, Kentucky, USA CNT 7-9-18, 2019 Elig
Zack Thompson (6-30-2018) vs Chinese Taipei (Durham, NC).
Zack Thompson, LHP, Kentucky
Zack Thompson, Kentucky LHP
Click here to return