2016 MLB Mock Draft
Here is our initial
2016 mock draft
.
The draft order is based on the reverse standings at the end of the regular season - Oct. 5th.
We have not taken into consideration draft tendencies, team needs, etc. in our earlier mocks, but will do so as the draft gets closer.
We will start adding profiles and videos in the near future for all the top players.
Mocks -
Round 1
2016 mock draft updated Oct. 5th.

Draft#:1
Alec Hansen
Ht/Wt:6' 7"/235 lbs
Position: RHP
School: Oklahoma

Draft#:2
Riley Pint
Ht/Wt:6' 4"/190 lbs
Position: RHP
School: St. Thomas Aquinas HS (KS)

Draft#:3
AJ Puk
Ht/Wt:6' 7"/230 lbs
Position: LHP
School: Florida

Draft#:4
Blake Rutherford
Ht/Wt:6' 3"/190 lbs
Position: OF
School: Chaminade Prep HS (CA)

Draft#:5
Robert Tyler
Ht/Wt:6' 4"/215 lbs
Position: RHP
School: Georgia

Draft#:6
Austin Bergner
Ht/Wt:6' 4"/195 lbs
Position: RHP
School: Windemere Prep HS (FL)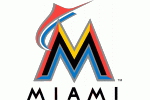 Draft#:7
Nick Banks
Ht/Wt:6' 0"/200 lbs
Position: OF
School: Texas A&M

Draft#:8
Connor Jones
Ht/Wt:6' 3"/200 lbs
Position: RHP
School: Virginia

Draft#:9
Jason Groome
Ht/Wt:6' 6"/180 lbs
Position: LHP
School: IMG

Draft#:10
Chris Okey
Ht/Wt:5'11"/195 lbs
Position: C
School: Clemson

Draft#:11
Bobby Dalbec
Ht/Wt:6' 4"/215 lbs
Position: 3B
School: Arizona

Draft#:12
Logan Shore
Ht/Wt:6' 2"/215 lbs
Position: RHP
School: Florida

Draft#:13
Matt Krook
Ht/Wt:6' 3"/205 lbs
Position: LHP
School: Oregon

Draft#:14
Braxton Garrett
Ht/Wt:6' 3"/190 lbs
Position: LHP
School: Florence HS (AL)

Draft#:15
Cal Quantrill
Ht/Wt:6' 3"/185 lbs
Position: RHP
School: Standford

Draft#:16
Ryan Boldt
Ht/Wt:6' 2"/210 lbs
Position: OF
School: Nebraska

Draft#:17
Brad Debo
Ht/Wt:6' 1"/210 lbs
Position: C
School: Orange HS (NC)

Draft#:18
Michael Shawaryn
Ht/Wt:6' 3"/210 lbs
Position: RHP
School: Maryland

Draft#:19
Corey Ray
Ht/Wt:5'11"/185 lbs
Position: OF
School: Louisville

Draft#:20
Dane Dunning
Ht/Wt:6' 3"/190 lbs
Position: RHP
School: Florida

Draft#:21
Matt Crohan
Ht/Wt:6' 4"/200 lbs
Position: LHP
School: Winthrop

Draft#:22
Alex Speas
Ht/Wt:6' 5"/170 lbs
Position: RHP
School: McEachern HS (GA)

Draft#:23
Drew Mendoza
Ht/Wt:6' 4"/195 lbs
Position: SS
School: Lake Minneola HS (FL)

Draft#:24
Jeff Belge
Ht/Wt:6' 4"/235 lbs
Position: LHP
School: Henninger HS (NY)

Draft#:25
Willie Abreu
Ht/Wt:6' 4"/225 lbs
Position: OF
School: Miami (FL)

Draft#:26
Seth Beer
Ht/Wt:6' 3"/205 lbs
Position: OF
School: Lambert HS (GA)

Draft#:27
Wil Crowe
Ht/Wt:6' 2"/240 lbs
Position: RHP
School: South Carolina

Draft#:28
Buddy Reed
Ht/Wt:6' 3"/200 lbs
Position: OF
School: Florida

Draft#:29
Jake Fraley
Ht/Wt:6' 0"/185 lbs
Position: OF
School: LSU

Draft#:30
Jared Poche
Ht/Wt:6' 1"/201 lbs
Position: LHP
School: LSU