2014 MLB Draft Results Round: 1b
The
2014 MLB Draft
has come to a close after three days. 1,215 players were drafted in 40 rounds.
Take a look at our 2014 MLB mock draft for
Round 1
,
Compensatory Round 1
and
Competitive Balance Round 1
.
Here are the
assigned draft pick values
for the first three rounds.
Thanks to all the people who visited the site leading up to the draft.

Draft#:35
Position: 2B
School: Orangewood Christian HS (FLA)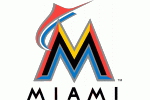 Draft#:36 *
Position: C
School: West Lauderdale HS (MS)

Draft#:37 *
Position: OF
School: Virginia

Draft#:38
Position: 1B/OF
School: Virginia

Draft#:39 *
Position: C/OF
School: Univ. of San Diego

Draft#:40
Position: C/1B
School: St. Thomas More HS

Draft#:41
Position: SS
School: Clovis HS (CA)
Competitive Balance Round A

# 36 - Miami receives compensation for not signing M. Krook.



# 37 - Houston receives Baltimore's 2014 Competitive balance round A pick, OF LJ Hoes and SP Josh Hader for SP Bud Norris and International signing bonus slot # 91.



# 39 - Pittsburgh recevies Miami's 39th overall draft pick for Bryan Morris.