2014 MLB Draft Results Round: 26
The
2014 MLB Draft
has come to a close after three days. 1,215 players were drafted in 40 rounds.
Take a look at our 2014 MLB mock draft for
Round 1
,
Compensatory Round 1
and
Competitive Balance Round 1
.
Here are the
assigned draft pick values
for the first three rounds.
Thanks to all the people who visited the site leading up to the draft.

Draft#:766
Mott Hyde
Ht/Wt:5'10"/190 lbs
Position: 2B
School: Georgia Tech (GA)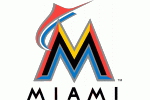 Draft#:767
Nick Williams
Ht/Wt:6'2"/225 lbs
Position: RHP
School: Tennessee (TN)

Draft#:768
Ethan Gross
Ht/Wt:6'0"/193 lbs
Position: SS
School: U Memphis (TN)

Draft#:769
Zach Hedges
Ht/Wt:6'4"/195 lbs
Position: RHP
School: Azusa Pacific University (CA)

Draft#:770
Blake Schmit
Ht/Wt:6'1"/185 lbs
Position: SS
School: U Maryland College Park (MD)

Draft#:771
Taylor Smart
Ht/Wt:5'10"/175 lbs
Position: SS
School: U Tennessee (TN)

Draft#:772
Gruy De
Ht/Wt:6'4"/200 lbs
Position: RHP
School: Furman U (SC)

Draft#:773
Taylor Black
Ht/Wt:6'2"/190 lbs
Position: RHP
School: Texas St U (TX)

Draft#:774
Bobby Wheatley
Ht/Wt:6'5"/220 lbs
Position: LHP
School: U Southern California (CA)

Draft#:775
Tommy Pincin
Ht/Wt:6'0"/190 lbs
Position: C
School: Upland HS (CA)

Draft#:776
Cre Finfrock
Ht/Wt:5'11"/185 lbs
Position: RHP
School: Martin County HS (FL)

Draft#:777
Aaron Cressley
Ht/Wt:6'1"/175 lbs
Position: RHP
School: University of Pittsburgh Bradford (PA)

Draft#:778
Hunter Cole
Ht/Wt:6'1"/195 lbs
Position: 3B
School: Georgia (GA)

Draft#:779
Mark Connell
Ht/Wt:6'1"/205 lbs
Position: RHP
School: Kennesaw St U (GA)

Draft#:780
Willie Rios
Ht/Wt:5'11"/190 lbs
Position: LHP
School: Saint Bernard School (CT)

Draft#:781
Gage Burland
Ht/Wt:6'2"/195 lbs
Position: RHP
School: East Valley HS (WA)

Draft#:782
Collin Slaybaugh
Ht/Wt:6'2"/185 lbs
Position: C
School: Washington St U (WA)

Draft#:783
Michael Arroyo
Ht/Wt:6'0"/181 lbs
Position: C
School: Puerto Rico Baseball Academy (Puerto Rico)

Draft#:784
Chase McDowell
Ht/Wt:6'2"/195 lbs
Position: RHP
School: Rice (TX)

Draft#:785
Brennan Bernardino
Ht/Wt:6'4"/180 lbs
Position: LHP
School: Cal St Dominguez Hills (CA)

Draft#:786
Jayce Vancena
Ht/Wt:6'4"/220 lbs
Position: RHP
School: Lake HS (OH)

Draft#:787
Cade Gotta
Ht/Wt:6'4"/205 lbs
Position: CF
School: San Diego Christian Col (CA)

Draft#:788
Reese Cooley
Ht/Wt:6'2"/197 lbs
Position: OF
School: Fleming Island HS (FL)

Draft#:789
Deion Ulmer
Ht/Wt:5'9"/170 lbs
Position: 2B
School: Holmes JC (MS)

Draft#:790
Jack Fischer
Ht/Wt:6'1"/175 lbs
Position: RHP
School: Wake Forest (NC)

Draft#:791
Jerrick Suiter
Ht/Wt:6'3"/210 lbs
Position: RF
School: TCU (TX)

Draft#:792
Rob Huber
Ht/Wt:5'11"/200 lbs
Position: RHP
School: Duke U (NC)

Draft#:793
Trevor Sprowl
Ht/Wt:6'0"/185 lbs
Position: 2B
School: Auburn University at Montgomery (AL)

Draft#:794
Ryan Harris
Ht/Wt:6'2"/205 lbs
Position: RHP
School: Florida (FL)

Draft#:795
Tyler Bray
Ht/Wt:6'5"/200 lbs
Position: RHP
School: U Louisiana Monroe (LA)