2021 MLB Draft Results - Round: 8


The 2021 MLB Draft is now complete. It started with the Pittsburgh Pirates selecting Henry Davis first overall and ended with the LA Dodgers selecting Charlie Connolly at No. 612.

The MLB and MLBPA agreed to shorten the draft to 20 rounds given the COVID-19 pandemic. 612 players will be drafted this year. The 2020 MLB draft only had five rounds, with 160 players being drafted.

Thank you to those who have visited the site over the past year. We'll be working on our 2022 MLB mock draft and have it up shortly.

Draft#:223
Sean Sullivan
Ht/Wt:6' 1'/175 lbs
Position: RHP
School: University of California

Draft#:224
Larson Kindreich
Ht/Wt:6' 4"/210 lbs
Position: LHP
School: Biola University

Draft#:225
Jordan Marks
Ht/Wt:6' 2"/220 lbs
Position: RHP
School: University of South Carolina

Draft#:226
Hunter Dobbins
Ht/Wt:6' 2"/185 lbs
Position: RHP
School: Texas Tech

Draft#:227
Creed Willems
Ht/Wt:6' 0"/225 lbs
Position: C
School: Aledo HS (TX)

Draft#:228
Gavin Conticello
Ht/Wt:6' 4"/195 lbs
Position: 3B
School: Marjory Stoneman Douglas HS (FL)

Draft#:229
Ryan Cepero
Ht/Wt:6' 1'/180 lbs
Position: SS
School: Carlos Beltran Baseball Academy

Draft#:230
Robby Martin Jr.
Ht/Wt:6' 3"/190 lbs
Position: OF
School: Florida State

Draft#:231
Nick Jones
Ht/Wt:6' 6"/209 lbs
Position: LHP
School: Georgia Southern

Draft#:232
Mike Vasil
Ht/Wt:6' 5"/225 lbs
Position: RHP
School: University of Virginia

Draft#:233
Will Frizzell
Ht/Wt:6' 5"/225 lbs
Position: 1B
School: Texas A&M

Draft#:234
James Parker
Ht/Wt:6' 1'/200 lbs
Position: SS
School: Clemson

Draft#:235
Jason Ruffcorn
Ht/Wt:6' 2"/215 lbs
Position: RHP
School: Oklahoma

Draft#:236
Ian Villers
Ht/Wt:6' 6"/245 lbs
Position: RHP
School: University of California 

Draft#:237
Zack Raabe
Ht/Wt:5'10"/180 lbs
Position: 2B
School: University of Minnesota

Draft#:238
Colton Gordon
Ht/Wt:6' 4"/225 lbs
Position: LHP
School: Central Florida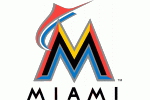 Draft#:239
Pat Monteverde
Ht/Wt:6' 2"/190 lbs
Position: LHP
School: Texas Tech

Draft#:240
Hunter Parks
Ht/Wt:6' 4"/187 lbs
Position: RHP
School: Florence-Darlington Tech

Draft#:241
Mike Antico
Ht/Wt:5'10"/200 lbs
Position: OF
School: University of Texas

Draft#:242
Hunter Gregory
Ht/Wt:6' 3"/215 lbs
Position: RHP
School: Old Dominion University

Draft#:243
Will Warren
Ht/Wt:6' 2"/175 lbs
Position: RHP
School: Southeastern Louisiana University

Draft#:244
Casey Opitz
Ht/Wt:5'11"/200 lbs
Position: C
School: University of Arkansas

Draft#:245
Fraser Ellard
Ht/Wt:6' 4"/205 lbs
Position: LHP
School: Liberty University

Draft#:246
Rodney Boone
Ht/Wt:6' 1"/195 lbs
Position: LHP
School: UC Santa Barbara

Draft#:247
Tyler Collins
Ht/Wt:5'11"/180 lbs
Position: OF
School: McKinney Boyd HS (TX)

Draft#:248
Drew Swift
Ht/Wt:6' 0"/165 lbs
Position: SS
School: Arizona State

Draft#:249
Noah Cardenas
Ht/Wt:6' 1"/190 lbs
Position: C
School: UCLA

Draft#:250
Lucas Dunn
Ht/Wt:6' 0"/205 lbs
Position: 2B
School: Louisville

Draft#:251
Patrick Wicklander
Ht/Wt:6' 1"/205 lbs
Position: LHP
School: University of Arkansas 

Draft#:252
Ben Harris
Ht/Wt:6' 1"/195 lbs
Position: LHP
School: University of Georgia