2021 MLB Draft Results - Round: 13


The 2021 MLB Draft is now complete. It started with the Pittsburgh Pirates selecting Henry Davis first overall and ended with the LA Dodgers selecting Charlie Connolly at No. 612.

The MLB and MLBPA agreed to shorten the draft to 20 rounds given the COVID-19 pandemic. 612 players will be drafted this year. The 2020 MLB draft only had five rounds, with 160 players being drafted.

Thank you to those who have visited the site over the past year. We'll be working on our 2022 MLB mock draft and have it up shortly.

Draft#:373
Owen Sharts
Ht/Wt:6' 2"/190 lbs
Position: RHP
School: Nevada

Draft#:374
Thomas Ireland
Ht/Wt:6' 1"/170 lbs
Position: LHP
School: Polk State College

Draft#:375
Chris Meyers
Ht/Wt:6' 3"/210 lbs
Position: 3B
School: Toledo

Draft#:376
Zach Ehrhard
Ht/Wt:5'11"/175 lbs
Position: SS
School: Wharton HS (FL)

Draft#:377
Jacob Teter
Ht/Wt:6' 6"/225 lbs
Position: 1B
School: Florida Southern

Draft#:378
Josh Swales
Ht/Wt:6' 2"/195 lbs
Position: RHP
School: Southern Nevada

Draft#:379
Patrick Halligan
Ht/Wt:6' 6"/230 lbs
Position: RHP
School: Pensacola State College

Draft#:380
EJ Andrews Jr.
Ht/Wt:6' 1"/210 lbs
Position: OF
School: Fresno State

Draft#:381
Mo Hanley
Ht/Wt:6' 2"/195 lbs
Position: LHP
School: Adrian College

Draft#:382
Matt Ruidick
Ht/Wt:5' 9"/170 lbs
Position: OF
School: San Diego State

Draft#:383
Mack Anglin
Ht/Wt:6' 4"/220 lbs
Position: RHP
School: Clemson

Draft#:384
Ben Ramriez
Ht/Wt:6' 3"/200 lbs
Position: SS
School: USC

Draft#:385
Jared Carr
Ht/Wt:6' 1"/180 lbs
Position: OF
School: Shephred University

Draft#:386
Jared Dupere
Ht/Wt:5'11"/200 lbs
Position: OF
School: Northeastern

Draft#:387
Quinton Low
Ht/Wt:6' 6"/215 lbs
Position: RHP
School: Chatfield HS (CO)

Draft#:388
Kobe Kato
Ht/Wt:6' 1"/170 lbs
Position: 2B
School: Arizona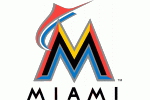 Draft#:389
Chandler Jozwiak
Ht/Wt:6' 0"/185 lbs
Position: LHP
School: Texas A&M

Draft#:390
Michael Trautwein
Ht/Wt:6' 1"/185 lbs
Position: C
School: Northwestern

Draft#:391
Hayes Heinecke
Ht/Wt:6' 0"/210 lbs
Position: LHP
School: Wofford

Draft#:392
Matt Svanson
Ht/Wt:6' 5"/235 lbs
Position: RHP
School: Lehigh

Draft#:393
Zach Messinger
Ht/Wt:6' 6"/225 lbs
Position: RHP
School: Virginia

Draft#:394
Erian Rodriguez
Ht/Wt:6' 3"/190 lbs
Position: RHP
School: Georgia Premier Academy (GA)

Draft#:395
Colby Smelley
Ht/Wt:6' 2"/195 lbs
Position: C
School: Shelton State

Draft#:396
Davis Sharpe
Ht/Wt:6' 4"/215 lbs
Position: RHP
School: Clemson

Draft#:397
Adam Zebrowski
Ht/Wt:6' 3"/230 lbs
Position: C
School: St. John Fisher College

Draft#:398
Aaron Holiday
Ht/Wt:6' 3"/205 lbs
Position: RHP
School: Old Dominion

Draft#:399
David Festa
Ht/Wt:6' 6"/185 lbs
Position: RHP
School: Seton Hall

Draft#:400
Kobe Robinson
Ht/Wt:6' 2"/160 lbs
Position: RHP
School: Chattanooga State

Draft#:401
Bobby Seymour
Ht/Wt:6' 4"/250 lbs
Position: 1B
School: Wake Forest

Draft#:402
Antonio Knowles
Ht/Wt:6' 1"/180 lbs
Position: RHP
School: Florida SouthWestern State