2018 MLB Draft Results - Round: 32
The 2018 MLB draft is in the books.
1214 players will drafted over the three day, 40 round draft.
We'd like to thank all the people who have visited the site throughout the year. We'll be back soon with our 2019 MLB mock.
Take a look at our
mock draft
to see our first round projections.

Draft#:945
Clark Brinkman
Ht/Wt:6' 2"/195 lbs
Position: CF
School: Creighton U

Draft#:946
Braden Frankfort
Ht/Wt:6' 0"/205 lbs
Position: C
School: Fresno Pacific U

Draft#:947
Ben Aklinski
Ht/Wt:5'11"/210 lbs
Position: OF
School: U Kentucky

Draft#:948
Aaron Soto
Ht/Wt:5'10"/175 lbs
Position: LHS
School: Florida International U

Draft#:949
Edward Guzman
Ht/Wt:6' 1"/195 lbs
Position: C
School: Leadership Christian Academy

Draft#:950
Jake Mangum
Ht/Wt:6' 1"/185 lbs
Position: LHP
School: Mississippi State (MS)

Draft#:951
Cody Tyler
Ht/Wt:6' 0"/180 lbs
Position: LHS
School: Wichita St U

Draft#:952
Trey Harris
Ht/Wt:5'10"/219 lbs
Position: 2B
School: U Missouri Columbia

Draft#:953
John Jones
Ht/Wt:5'10"/190 lbs
Position: C
School: North Greenville U

Draft#:954
Dean Lockery
Ht/Wt:5'11"/185 lbs
Position: 2B
School: Central Connecticut St U

Draft#:955
Jayvien Sandridge
Ht/Wt:6' 5"/220 lbs
Position: LHS
School: Mercersburg Academy

Draft#:956
Joey Pulido
Ht/Wt:5' 9"/170 lbs
Position: RHP
School: Houston (TX)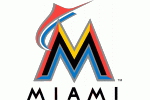 Draft#:957
Jake Norton
Ht/Wt:6' 4"/190 lbs
Position: RHS
School: Stephen F Austin St U

Draft#:958
Zach Scott
Ht/Wt:6' 0"/185 lbs
Position: 2B
School: St Leo U

Draft#:959
Owen Sharts
Ht/Wt:6' 2"/178 lbs
Position: RHP
School: Simi Valley HS (CA)

Draft#:960
Kaleo Johnson
Ht/Wt:6' 3"/220 lbs
Position: 3B
School: Montana St U Billings

Draft#:961
Jared Janczak
Ht/Wt:6' 1"/205 lbs
Position: RHP
School: TCU (TX)

Draft#:962
Brhet Bewley
Ht/Wt:5'11"/182 lbs
Position: 3B
School: University of San Diego (CA)

Draft#:963
Brandon Purcell
Ht/Wt:6' 1"/205 lbs
Position: C
School: Georgia Col & St U

Draft#:964
Ryan Holgate
Ht/Wt:6' 2"/190 lbs
Position: OF
School: Davis Senior HS (CA)

Draft#:965
Jonathan Cuevas
Ht/Wt:6' 1"/195 lbs
Position: UT
School: Palm Desert HS (CA)

Draft#:966
Reagan Todd
Ht/Wt:6' 3"/218 lbs
Position: P
School: Colorado Mesa U

Draft#:967
Sincere Smith
Ht/Wt:5'11"/170 lbs
Position: SS
School: East Bladen HS

Draft#:968
Jack Patterson
Ht/Wt:6' 0"/210 lbs
Position: LHS
School: Bryant U

Draft#:969
Austin Bergner
Ht/Wt:6' 4"/195 lbs
Position: RHP
School: North Carolina (NC)

Draft#:970
Bramdon Perez
Ht/Wt:6' 3"/180 lbs
Position: OF
School: Miami Beach HS

Draft#:971
Alec Maley
Ht/Wt:-- --"/ lbs
Position:
School: U Kentucky

Draft#:972
Jacob Billingsley
Ht/Wt:-- --"/ lbs
Position:
School: Mississippi St U

Draft#:973
Andrew Eyster
Ht/Wt:6' 3"/190 lbs
Position: OF
School: Santa Fe CC (FL)

Draft#:974
Jacob Gilliland
Ht/Wt:6' 2"/180 lbs
Position: RHP
School: Next Level Academy (AL)