2018 MLB Draft Results - Round: 2b
The 2018 MLB draft is in the books.
1214 players will drafted over the three day, 40 round draft.
We'd like to thank all the people who have visited the site throughout the year. We'll be back soon with our 2019 MLB mock.
Take a look at our
mock draft
to see our first round projections.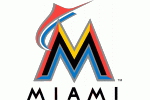 Draft#:69
Will Banfield
Ht/Wt:6' 1"/200 lbs
Position: C
School: Brookwood HS (GA)

Draft#:70
Jeremy Eierman
Ht/Wt:6' 1"/205 lbs
Position: SS/3B
School: Missouri St.

Draft#:71
Tanner Dodson
Ht/Wt:6' 1"/160 lbs
Position: RHP
School: California

Draft#:72
Josiah Gray
Ht/Wt:6' 1"/190 lbs
Position: RHP
School: Le Moyne College

Draft#:73
Micah Bello
Ht/Wt:5'11"/165 lbs
Position: OF
School: Hilo HS (HI)

Draft#:74
Grant Little
Ht/Wt:6' 1"/185 lbs
Position: LF
School: Texas Tech