2022 MLB Draft Results - Round: 6


The three day 2022 MLB Draft from Los Angeles, California is now in the books.

616 playes were be selected over the 20 rounds. From Baltimore selecting SS Jackson Holliday first overall to San Francisco selecting 1B Ethan Long 616th.

The 2022 draft was the last without a draft lottery being involved. The 2023 will have the first six picks determined via lottery for the 18 teams that didn't make the playoffs.

Draft#:167
Douglas Hodo
Ht/Wt:6' 0"/185 lbs
Position: RHP
School: Texas

Draft#:168
Will Mabrey
Ht/Wt:6' 0"/185 lbs
Position: LHP
School: Tennessee

Draft#:169
Tommy Specht
Ht/Wt:6' 3"/200 lbs
Position: OF
School: Wahlert HS (IA)

Draft#:170
Derek Diamond
Ht/Wt:6' 2"/200 lbs
Position: RHP
School: Ole Miss

Draft#:171
Nathaniel Ochoa
Ht/Wt:6' 4"/215 lbs
Position: 3B
School: Notre Dame Catholic SS (ON)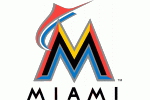 Draft#:172
Jared Poland
Ht/Wt:6' 0"/215 lbs
Position: RHP
School: Louisville

Draft#:173
Will Frisch
Ht/Wt:6' 0"/222 lbs
Position: RHP
School: Oregon State

Draft#:174
Jorel Ortega
Ht/Wt:6' 0"/194 lbs
Position: 2B
School: Tennessee

Draft#:175
Hayden Dunhurst
Ht/Wt:5'11"/220 lbs
Position: C
School: Ole Miss

Draft#:176
Michael Prosecky
Ht/Wt:6' 3"/200 lbs
Position: LHP
School: Louisville

Draft#:177
Danny Serretti
Ht/Wt:6' 1"/195 lbs
Position: SS
School: North Carolina

Draft#:178
Victor Mederos
Ht/Wt:6' 2"/227 lbs
Position: RHP
School: Oklahoma State

Draft#:179
Tyler Stuart
Ht/Wt:6' 9"/260 lbs
Position: RHP
School: Southern Mississippi

Draft#:180
Jakob Marsee
Ht/Wt:6' 0"/180 lbs
Position: OF
School: Central Michigan

Draft#:181
Dylan DeLucia
Ht/Wt:6' 1"/205 lbs
Position: RHP
School: Ole Miss

Draft#:182
Mavis Graves
Ht/Wt:6' 6"/205 lbs
Position: LHP
School: Eastside HS (SC)

Draft#:183
Zach Maxwell
Ht/Wt:6' 6"/275 lbs
Position: RHP
School: Georgia Tech

Draft#:184
Brennan Milone
Ht/Wt:6' 1"/198 lbs
Position: 3B
School: South Carolina

Draft#:185
Seth Keller
Ht/Wt:5'10"/180 lbs
Position: RHP
School: Hanover HS (VA)

Draft#:186
Josh Hood
Ht/Wt:6' 2"/202 lbs
Position: SS
School: NC State

Draft#:187
Max Rajcic
Ht/Wt:6' 0"/210 lbs
Position: RHP
School: UCLA

Draft#:188
T.J. Brock
Ht/Wt:6' 1"/200 lbs
Position: RHP
School: Ohio State

Draft#:189
Alex Hoppe
Ht/Wt:6' 1"/200 lbs
Position: RHP
School: UNC Greensboro

Draft#:190
Chase Hampton
Ht/Wt:6' 2"/225 lbs
Position: RHP
School: Texas Tech

Draft#:191
Eric Adler
Ht/Wt:6' 2"/190 lbs
Position: RHP
School: Wake Forest

Draft#:192
Tyler Woessner
Ht/Wt:6' 4"/230 lbs
Position: RHP
School: Central Arizona College

Draft#:193
Collin Price
Ht/Wt:6' 6"/205 lbs
Position: C
School: Mercer

Draft#:194
Gary Gill Hill
Ht/Wt:6' 2"/160 lbs
Position: RHP
School: John F. Kennedy Catholic HS (NY)

Draft#:195
Logan Wagner
Ht/Wt:6' 1"/200 lbs
Position: SS
School: P27 Academy (SC)

Draft#:196
Hayden Birdsong
Ht/Wt:6' 4"/215 lbs
Position: RHP
School: Eastern Illinois