2019 MLB Draft Results - Round: 2
The 2019 MLB draft has come and gone.
All 40 rounds are in the books after the three day event, with 1,217 players drafted in total.
Below are the results and draft order for all 40 rounds of the 2019 MLB draft.
Take a look at our
mock draft
to see our first round projections.

Draft#:42
Gunnar Henderson
Ht/Wt:6' 3"/194 lbs
Position: SS
School: John Morgan Acad. (AL)

Draft#:43 *
Cameron Cannon
Ht/Wt:5'10"/196 lbs
Position: SS
School: Arizona St.

Draft#:44
Brady McConnell
Ht/Wt:6' 3"/195 lbs
Position: SS
School: Florida

Draft#:45
Matthew Thompson
Ht/Wt:6' 3"/195 lbs
Position: RHP
School: Cypress Ranch HS (TX)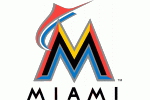 Draft#:46
Nasim Nunez
Ht/Wt:5' 9"/155 lbs
Position: SS
School: Collins Hill HS (GA)

Draft#:47
Nick Quintana
Ht/Wt:6' 0"/185 lbs
Position: 3B
School: Arizona

Draft#:48
Joshua Mears
Ht/Wt:6' 3"/230 lbs
Position: RF
School: Federal Way HS (WA)

Draft#:49
Rece Hinds
Ht/Wt:6' 4"/210 lbs
Position: 3B
School: Niceville HS (FL)

Draft#:50
Ryan Garcia
Ht/Wt:6' 0"/180 lbs
Position: RHP
School: UCLA

Draft#:51
Logan Wyatt
Ht/Wt:6'4"/230 lbs
Position: 1B
School: Louisville

Draft#:52
Kendal Williams
Ht/Wt:6' 6"/205 lbs
Position: RHP
School: IMG Academy (FL)

Draft#:53
Josh Wolf
Ht/Wt:6' 3"/170 lbs
Position: RHP
School: St. Thomas HS (TX)

Draft#:54
Matt Canterino
Ht/Wt:6' 2"/222 lbs
Position: RHP
School: Rice

Draft#:55
Kyren Paris
Ht/Wt:6' 0"/165 lbs
Position: SS
School: Freedom HS (CA)

Draft#:56
Ryne Nelson
Ht/Wt:6' 3"/185 lbs
Position: RHP
School: Oregon

Draft#:57
Matt Gorski
Ht/Wt:6' 4"/198 lbs
Position: CF
School: Indiana

Draft#:58
Trejyn Fletcher
Ht/Wt:6' 2"/200 lbs
Position: CF
School: Deering HS (ME)

Draft#:59
Brandon Williamson
Ht/Wt:6' 6"/210 lbs
Position: LHP
School: TCU

Draft#:60
Beau Philip
Ht/Wt:6' 0"/190 lbs
Position: SS
School: Oregon State

Draft#:61
John Doxakis
Ht/Wt:6' 4"/215 lbs
Position: LHP
School: Texas A&M

Draft#:62
Aaron Schunk
Ht/Wt:6' 2"/205 lbs
Position: 3B
School: Georgia

Draft#:63
Yordys Valdes
Ht/Wt:6' 0"/170 lbs
Position: SS
School: McArthur HS (FL)

Draft#:64
Chase Strumpf
Ht/Wt:6' 1"/195 lbs
Position: 2B
School: UCLA

Draft#:65
Antoine Kelly
Ht/Wt:6' 6"/205 lbs
Position: LHP
School: Wabash Valley College (IL)

Draft#:66
Tyler Baum
Ht/Wt:6' 2"/175 lbs
Position: RHP
School: North Carolina

Draft#:67
Josh Smith
Ht/Wt:5'10"/172 lbs
Position: 2B
School: LSU

Draft#:68
Grae Kessinger
Ht/Wt:6' 2"/200 lbs
Position: SS
School: Ole Miss

Draft#:69
Matthew Lugo
Ht/Wt:6' 1"/185 lbs
Position: 2B/SS
School: Carlos Beltran Acad. (P.R.)