2017 MLB Mock Draft
Here is our
2017 MLB mock draft.
The 2017 MLB draft is getting close. It is set to get underway on Monday June 12th with rounds one, competitive balance rounds A and B, and round two.
Day two will consist of rounds three through 10. Day three will cover rounds 11 through 40.
We've added videos for everyone in our mock, and we'll continue to add more.
Mock -
Round 1
|
Round 1a
- updated June 12th.

Draft#:31
Position: OF
School: Martin HS (TX)

Draft#:32
Position: RHP
School: Oregon St.

Draft#:33
Position: RHP
School: Louisiana St.

Draft#:34
Position: RHP
School: Ernest Righetti HS (CA)

Draft#:35
Position: RHP
School: Dekalb County HS (TN)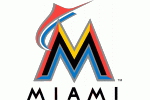 Draft#:36
Position: SS/3B
School: American Heritage