2017 MLB Draft Results - Round: 29
The 2017 MLB draft is in the books.
1215 players were drafted over the three day, 40 round draft.
Take a look at our
mock draft
to see our first round projections.
Thanks to all those who have visited the site throughout the year.

Draft#:856
Griffin Roberts
Ht/Wt:6'3"/210 lbs
Position: RHP
School: Wake Forest

Draft#:857
A.J. Bumpass
Ht/Wt:6'2"/185 lbs
Position: LF
School: Cincinnati

Draft#:858
Jalen Washington
Ht/Wt:5'11"/190 lbs
Position: C
School: Ohio St U

Draft#:859
Ryan Askew
Ht/Wt:6'6"/245 lbs
Position: RHP
School: Mercer

Draft#:860
Cade Cavalli
Ht/Wt:6'4"/215 lbs
Position: RHP
School: Bixby HS

Draft#:861
Adam Reuss
Ht/Wt:6'5"/220 lbs
Position: RHP
School: U Wisconsin Milwaukee

Draft#:862
Tarik Skubal
Ht/Wt:6'3"/215 lbs
Position: LHP
School: Seattle University

Draft#:863
Bailey Cummings
Ht/Wt:6'3"/200 lbs
Position: RHP
School: San Jacinto Col North

Draft#:864
Brent Diaz
Ht/Wt:6'1"/205 lbs
Position: C
School: Louisiana Tech U

Draft#:865
Cobi Johnson
Ht/Wt:6'4"/195 lbs
Position: RHP
School: Florida State

Draft#:866
Todd Czinege
Ht/Wt:6'2"/190 lbs
Position: 2B
School: Villanova U

Draft#:867
Joe Mockbee
Ht/Wt:6'3"/205 lbs
Position: LHP
School: Michigan St U

Draft#:868
Brock Deatherage
Ht/Wt:6'1"/175 lbs
Position: CF
School: North Carolina State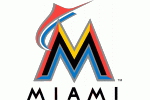 Draft#:869
Henry McAree
Ht/Wt:6'1"/205 lbs
Position: RHP
School: Lewis-Clark St Col

Draft#:870
Travis Jones
Ht/Wt:6'4"/195 lbs
Position: UTL
School: Texas

Draft#:871
Andres Santana
Ht/Wt:6'1"/180 lbs
Position: CF
School: Doral Academy

Draft#:872
Tristan Beck
Ht/Wt:6'4"/165 lbs
Position: RHP
School: Stanford

Draft#:873
David Gerber
Ht/Wt:6'1"/200 lbs
Position: RHP
School: Creighton U

Draft#:874
Wood Myers
Ht/Wt:5'8"/180 lbs
Position: 2B
School: Coastal Carolina U

Draft#:875
Grant Reuss
Ht/Wt:6'5"/215 lbs
Position: LHP
School: Michigan

Draft#:876
Frank Rubio
Ht/Wt:5'11"/185 lbs
Position: RHP
School: Florida

Draft#:877
Liam McCall
Ht/Wt:6'4"/180 lbs
Position: RHP
School: First Coast HS

Draft#:878
Matthew Hammonds
Ht/Wt:6'4"/205 lbs
Position: LHP
School: Sonoma St U

Draft#:879
Joe DiBenedetto
Ht/Wt:5'9"/180 lbs
Position: LHP
School: Nova Southeastern U

Draft#:880
Deacon Liput
Ht/Wt:5'10"/185 lbs
Position: 2B
School: Florida

Draft#:881
Tyler Dearden
Ht/Wt:6'1"/155 lbs
Position: CF
School: Rancocas Valley Regional HS

Draft#:882
Tre Gantt
Ht/Wt:5'10"/180 lbs
Position: CF
School: Ohio St U

Draft#:883
Alex Dunlap
Ht/Wt:6'2"/195 lbs
Position: C
School: Stanford

Draft#:884
Blaine Knight
Ht/Wt:6'3"/165 lbs
Position: RHP
School: Arkansas

Draft#:885
Jake Steffens
Ht/Wt:6'4"/215 lbs
Position: RHP
School: Santa Clara U