2016 MLB Draft Results Round: 36
The 2016 MLB draft has come and gone.
1216 players will be drafted over the three day, 40 round draft.
Take a look at our
mock draft
to see how we did.
Thanks to all those who have visited the site throughout the year.

Draft#:1067
Mac Sceroler
Ht/Wt:6'3"/200 lbs
Position: RHP
School: Southeastern Louisiana University

Draft#:1068
Ty Blankmeyer
Ht/Wt:5'7"/170 lbs
Position: 2B
School: St Johns U

Draft#:1069
Andres Perez
Ht/Wt:6'7"/260 lbs
Position: C
School: Pinecrest Academy

Draft#:1070
Trevor Edior
Ht/Wt:6'3"/160 lbs
Position: CF
School: Carson HS

Draft#:1071
Parker Bean
Ht/Wt:6'5"/225 lbs
Position: RHP
School: Liberty University

Draft#:1072
Brady Schanuel
Ht/Wt:6'3"/180 lbs
Position: RHP
School: Parkland Col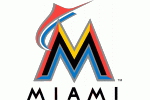 Draft#:1073
Matthew Popowitz
Ht/Wt:5'11"/160 lbs
Position: C
School: Suffern HS

Draft#:1074
Quinn Hoffman
Ht/Wt:5'9"/155 lbs
Position: SS
School: Cathedral Catholic HS

Draft#:1075
Drew Mendoza
Ht/Wt:6'4"/190 lbs
Position: 3B
School: Lake Minneola HS

Draft#:1076
Reese Cooley
Ht/Wt:6'2"/197 lbs
Position: CF
School: Chipola College

Draft#:1077
Joseph Venturino
Ht/Wt:6'0"/185 lbs
Position: 2B
School: Ramapo Col

Draft#:1078
Jordan Wren
Ht/Wt:6'1"/195 lbs
Position: OF
School: Georgia Southern U

Draft#:1079
Rob Galligan
Ht/Wt:6'4"/218 lbs
Position: LHP
School: U Maryland College Park

Draft#:1080
Anthony Parente
Ht/Wt:6'2"/210 lbs
Position: RHP
School: Fullerton Col

Draft#:1081
Ben Brecht
Ht/Wt:6'7"/200 lbs
Position: LHP
School: New Trier HS

Draft#:1082
Andrew Baker
Ht/Wt:5'11"/170 lbs
Position: LHP
School: Ridge Community HS

Draft#:1083
Patrick McGuff
Ht/Wt:6'2"/200 lbs
Position: RHP
School: Morehead St U

Draft#:1084
Jordan McFarland
Ht/Wt:6'4"/225 lbs
Position: OF
School: Waterloo HS

Draft#:1085
Ryan Matranga
Ht/Wt:5'10"/195 lbs
Position: C
School: U San Francisco

Draft#:1086
Jose Rojas
Ht/Wt:6'0"/195 lbs
Position: SS
School: Vanguard U

Draft#:1087
Ian Hardman
Ht/Wt:6'5"/240 lbs
Position: RHP
School: Seminole St Col

Draft#:1088
Tyler Honahan
Ht/Wt:6'3"/195 lbs
Position: LHP
School: SUNY Stony Brook

Draft#:1089
Herbie Good
Ht/Wt:6'8"/265 lbs
Position: RHP
School: No School

Draft#:1090
Garrison Bryant
Ht/Wt:6'4"/190 lbs
Position: RHP
School: Clearwater HS

Draft#:1091
Cal Stevenson
Ht/Wt:5'10"/175 lbs
Position: CF
School: Chabot Col

Draft#:1092
Dustin Skelton
Ht/Wt:5'11"/190 lbs
Position: C
School: Magnolia Heights HS

Draft#:1093
Alex Massey
Ht/Wt:6'3"/195 lbs
Position: RHP
School: Tulane

Draft#:1094
Jake Slaughter
Ht/Wt:6'3"/200 lbs
Position: SS
School: Ouachita Christian School

Draft#:1095
Dustin Williams
Ht/Wt:6'2"/215 lbs
Position: 1B
School: Oklahoma St U

Draft#:1096
Robbie Gordon
Ht/Wt:6'2"/205 lbs
Position: RHP
School: Maryville U