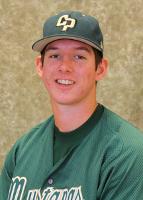 Matt Imhof
Ht/Wt:
6' 5"/230 lbs
Position:
LHP
Team:
Cal Poly
Matt Imhof's Player Profile
Would you like to write a player profile for any prospect that may be entering the 2014 MLB Draft? Email profiles of any player
to us
, and we'll post it. Credit will be given to the author of the profile.
Matt Imhof Videos
MATT IMHOF PROSPECT VIDEO, LHP, CAL POLY
Cal Poly baseball season preview: LHP Matt Imhof
Matt Imhof (07-15-2013) at Crystal (Lake Geneva, Ill.)
Matt Imhof Prospect Video, LHP, Cal Poly
Click here to return